Pursuit of Hope The Story Behind the Documentary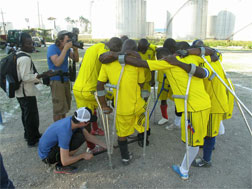 Scope
This feature-length documentary follows a group of amazing athletes on their journey to secure a spot on the Haitian national amputee football team, then earn a berth in the 2014 World Cup of Amputee Football.

We document their struggles – both individually and collectively – to ultimately gain widespread acceptance, and be viewed like anyone else.

The film follows the players as they compete and eventually learn their fate, and highlights their experiences at the World Cup, and a special U.S. tour.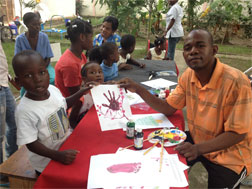 We see the lives of our key characters, away from the football field, as well, as they navigate life without limbs, attempt to keep jobs, cook for themselves, create artwork, and engage in activities of passion.

The cultural belief that persons with disabilities and amputees have less worth than able-bodied persons is addressed.

The film culminates as we see if the players have attained their goals, and have changed perception for people without limbs.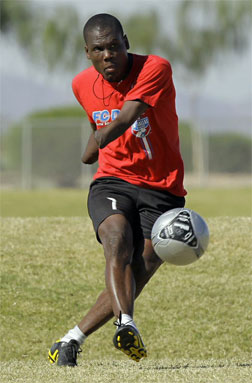 Central Characters
The personal stories of key central characters – and the circumstances that left them disabled – are detailed, as is the depth of emotional turmoil each has dealt with as they have moved from tragedy to hope:

Francillon – the 40-year-old veteran, and gifted artist who lost a leg.

Emmanuel – the young goalkeeper, who lost his arms when he was crushed under a building in the earthquake.

Cesar – who lost his arms in an electrical accident and is one of the few amputees in the country who holds down a job, and cooks for and feeds himself.

Makendy – who lost his leg in the earthquake, yet is good enough to be voted as the team captain.

Olky – who lost his leg in a car accident, and now cuts hair for a living.